Whether it's risk assessment or fraud detection, exploiting location data enables financial service organizations to make smarter decisions and predict the future.
Fraud Detection
Make location your secret weapon to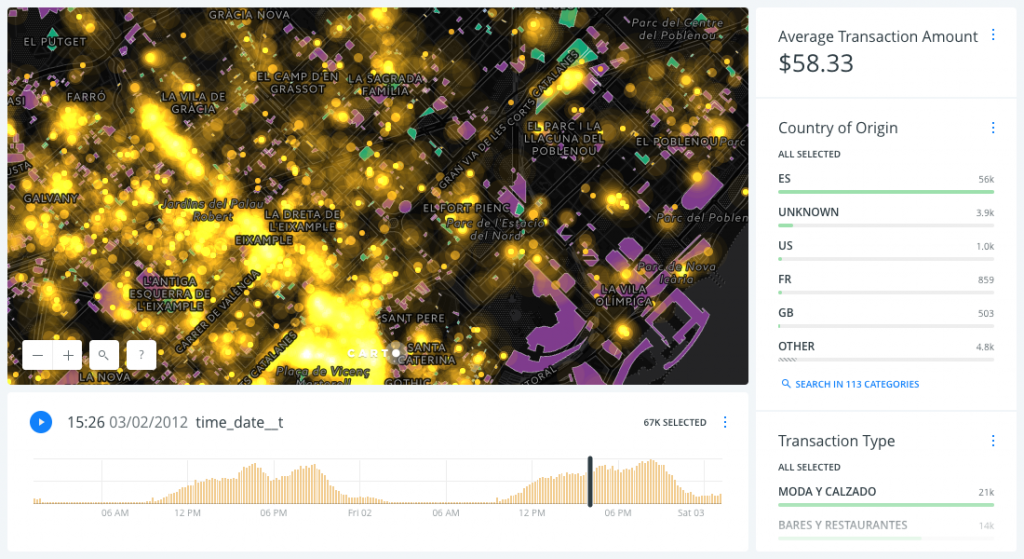 protect, defend and respond.
Spatial analytics enables banks or insurance companies to spot anomalies fast – protecting your organization from the economic impact of fraudsters.

Risk Assessment
Measure and predict risk ahead of time.
Optimize your insurance underwriting, perform modelling around location and diversify your portfolio by analysing your capacity more efficiently.
Site Planning

Leverage the abundance of location data out there to build an ATM and branch footprint which makes sense for your customers. Whether it's opening, closing, repurposing or relocation – let Location Intelligence power your decisions.
Geomarketing
Analyse, target and acquire new customers using demographic and socio-economic spatial analytics to boost your market share. Make your campaigns more data-driven, accelerate your conversion rates through location and find new opportunities to boost revenues.
Related subject
95

Whether you're opening, relocating, closing or repurposing a site, a bad location decision can cost you millions. Monitor site performance across your network Analyze key performance drivers with in-depth customer profiling Fuse your online and offline sales data with third-party data to power your omnichannel strategy Serve your customer…

85

As a provider of an integrated and complete offer in the GIS and GeoBI areas, GeoPoint's offer is not limited to consultancy and complete software implementation, but also to the development of customized, fully customized studies and services. GeoPoint combines your information with population, market and economic data, using…

68

Take on the growing threat of ecommerce with location data and leverage demographic and socioeconomic data to redefine customer engagement. Site Planning 90% of retail transactions still take place offline. Whether it's opening, closing, repurposing or relocation - let Location Intelligence power your gravity modelling. Create a profitable offline…